Conference: Registration Now Open for the 2018 Ready by 21 National Meeting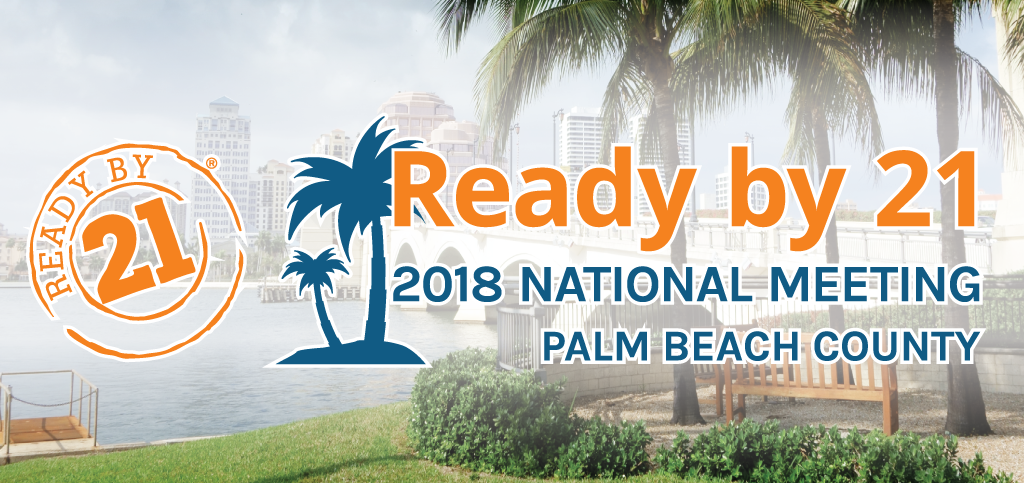 Registration is now open for the Ready by 21 National Meeting in Palm Beach County, Florida, on April 18-20, 2018.
Register from now through Feb. 2 to lock in the early bird rate.
Now in its seventh year, the National Meeting brings together more than 500 local, state and national leaders who, like you, are committed to improving partnerships,
policies
and practices for children and youth. These leaders manage change at all levels - from state policy coordination and community-wide cradle-to-career efforts to out-of-school time systems, single-issue
coalitions
and neighborhood-based initiatives.
We hope to see you in Florida.