We are thrilled to announce we will be going to Seattle for the 8th annual Ready by 21 National Meeting, April 23-25, 2019. We hope you will join us!
Ready Partners: February 3, 2011
Ready Partners: Mentoring, Federal Youth Policy, Ready by 21 and the 40 Assets....
This e-newsletter from the Forum for Youth Investment shares the great work, tools and resources of our committed Ready by 21® Partners and allies to a wider audience of leaders around the country.
Major mentoring organizations and corporate leaders gathered in January for MENTOR's National Mentoring Summit to collaborate on supporting youth through mentoring.
The summit, in Washington, D.C., drew more than 500 mentoring advocates from around the country. First Lady Michelle Obama gave the keynote address, about the importance of being a mentor, which was followed by an engaging panel that included White House officials such as Health and Human Services Secretary Kathleen Sebelius, Education Secretary Arne Duncan and Attorney General Eric Holder. The National Collaboration for Youth was a founding partner of the summit.
For more information, visit www.mentoring.org.
United Way Worldwide Convenes Experts to Discuss Mentoring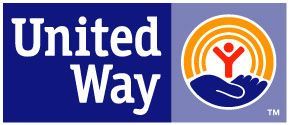 Last month, United Way Worldwide convened a diverse group of corporate, government and nonprofit organizations that share the belief that mentoring and tutoring are important strategies to support high school graduation. The day was full of brainstorming and strategizing:
Experts in the field shared best practices and research findings, and partners gathered in breakout sessions
to discuss mentoring challenges and solutions. UWW has set a goal of reducing the dropout rate by 50 percent
by 2018.
For more information, visit www.liveunited.org.


NCSL Comments on Federal Strategic Plan for Youth
Rep. Mary Jane Wallner (D-N.H.) and Rep. Wes Keller (R-Alaska), co-chairs of the Human Services and Welfare Committee of the National Conference of State Legislatures, provided comments on the federal Strategic Plan for Youth Policy. In their recommendations to the U.S. Department of Health and Human Services, the two representatives stressed the importance of state flexibility in implementing coordination and partnership, the need to streamline programs and funding sources, and the value of using existing structures to inform the federal youth policy strategy process. They expressed the need for two-way communication between the federal government and state lawmakers throughout the process.
Read more at www.ncsl.org.
Integrating Developmental Assets and Ready by 21
Here's how Ready by 21 can align with the 40 Assets Approach: Last month, Search Institute, the Forum for Youth Investment and New York community leaders teamed up to present a webinar on how to effectively integrate the two approaches to improving the odds for youth. More than 80 participants from across the country explored the common elements of the Ready by 21 strategies and the Developmental Asset approach by learning more about the conceptual frameworks, research, and common goals of each.
Joan Bickweat, a veteran coalition builder with Healthy Communities · Healthy Youth in Monroe County, N.Y., shared her experiences in integrating and leveraging both the "top down" and "bottom up" approaches to enhance community change. The webinar closed with an overview of the range of tools available through the Developmental Assets and Ready by 21 that can help expand, deepen and sustain community collaboration efforts.
Ready by 21 is a set of innovative strategies developed by the Forum for Youth Investment that helps communities improve the odds that all children and youth will be ready for college, work and life.