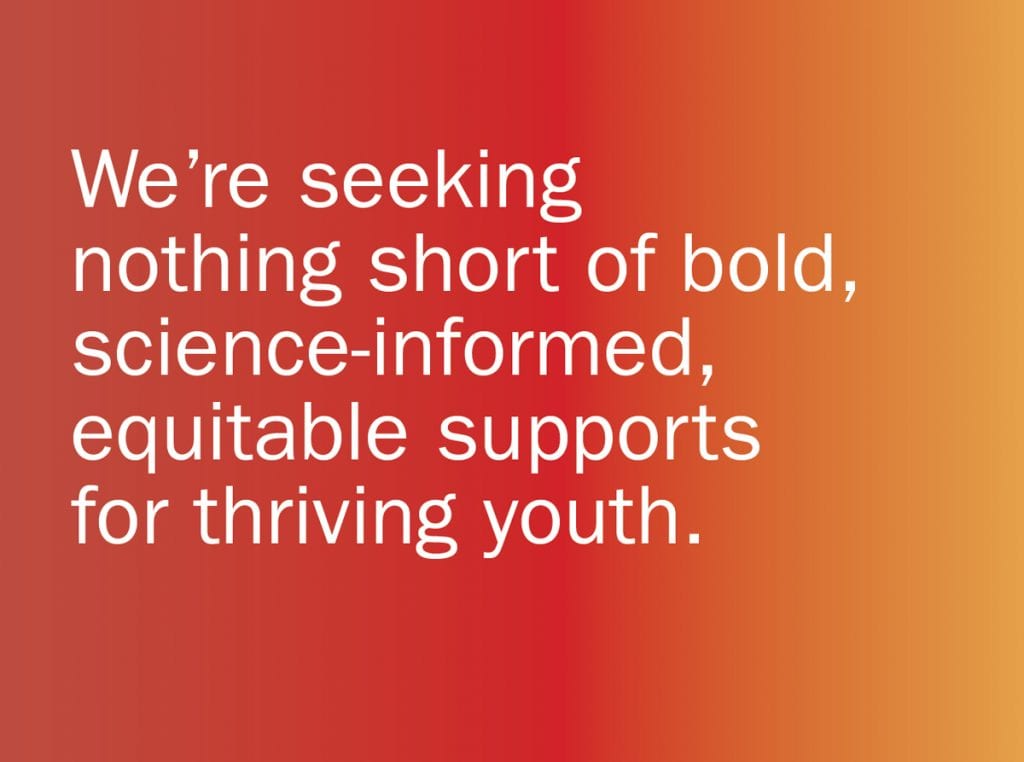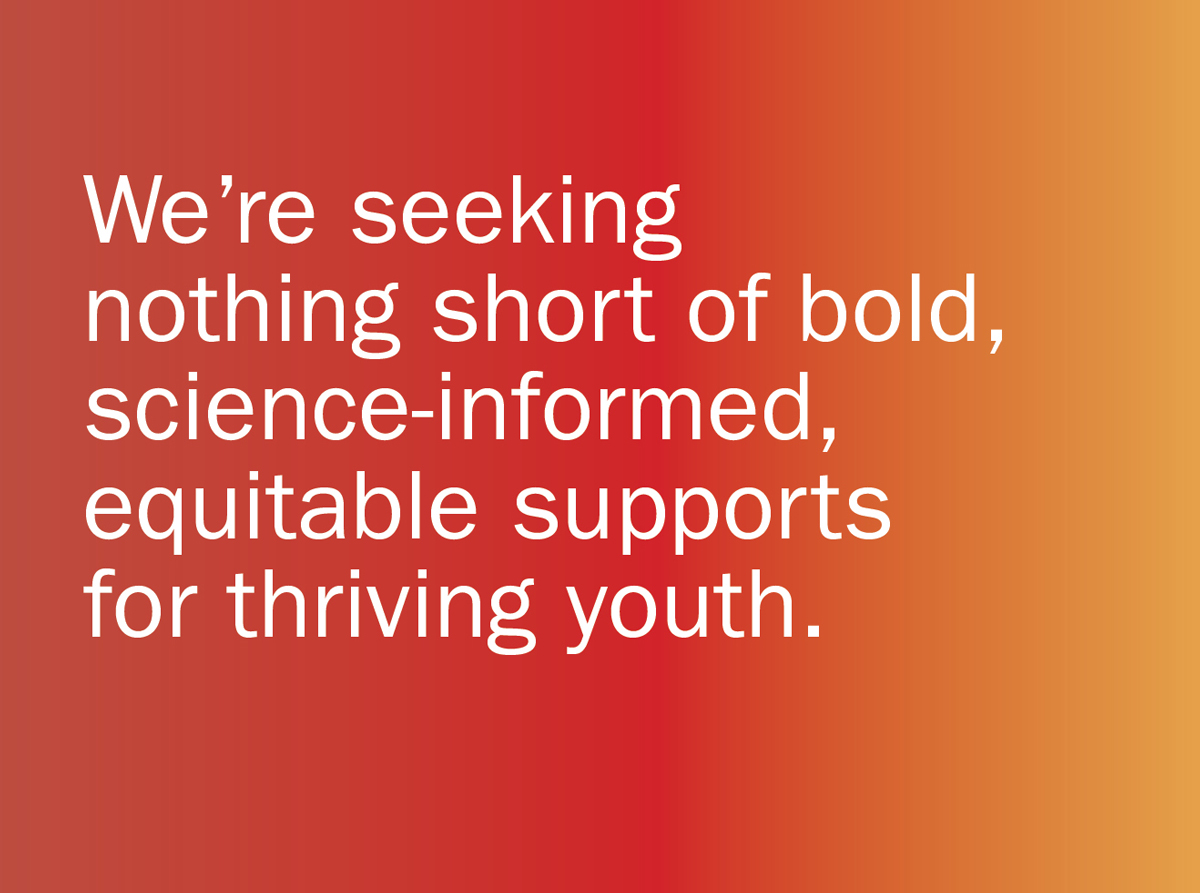 ARE YOU READY TO ACT?
Are you driven by equity, committed to action, and looking for ways to use emerging cross-discipline science findings related to learning and development to advance your work?
Stay informed
Get occasional updates as new resources are posted, new partners and projects added, and important milestones are met. We won't bombard you, we promise!
Join the Conversation
Check out our medium site, Changing the Odds for Youth: A Community Dialogue on What It Will Take, read through our discussion of the issues we are grappling with and add your voice by commenting on a blog post. Have your own blog that discusses a key Readiness Project issue that you want to share on the site? Reach out to Nate Ross.
Get involved
We have numerous ongoing working groups, grapple groups, and invitational conversations. Check out what we're doing. If you'd like to get involved, reach out to Laura Jahromi.
We engage with co-strategists to create specific projects toward our mission. If you are interested in partnering, contact us here. Co-strategists collaborate on the platform Mobilize.
Please inform, inspire, and involve us!
Across the nation, shining examples are emerging where community institutions, organizations, and systems are coordinating and collaborating to best serve youth. The challenge for advocates and practitioners is that the bright spots may be hard to see. They exist anecdotally, in a blog here, an email there, a webinar later in the day. But when the moment comes to connect the dots and share the perfect example at just the right time, the story details are missing. Find the inspiration you need or contribute your own examples to the Bright Spots Database.