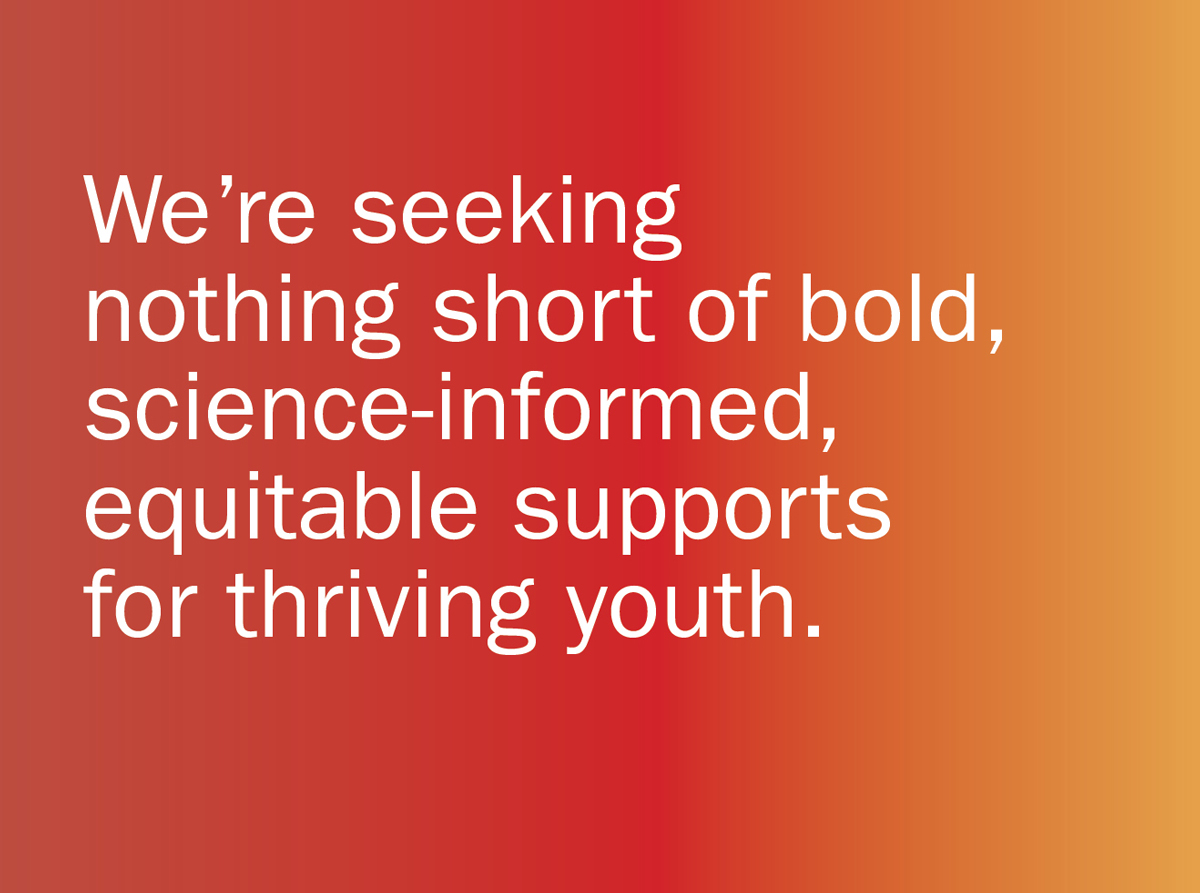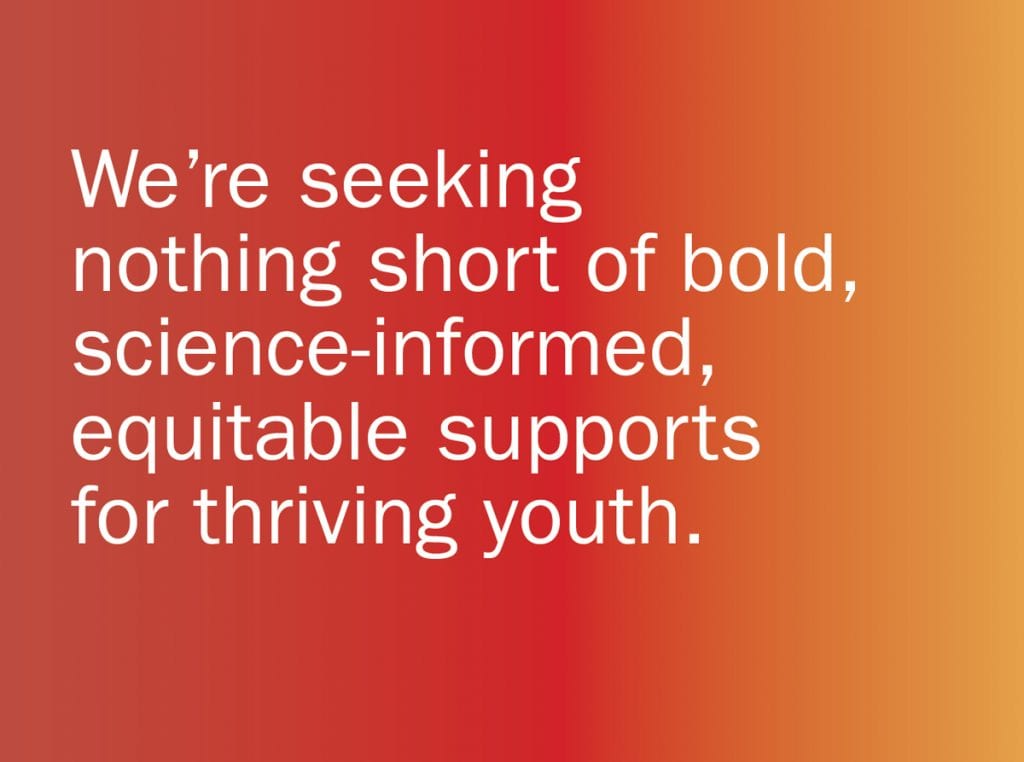 ARE YOU READY TO ACT?
Are you driven by equity, committed to action, and looking for ways to use emerging cross-discipline science findings related to learning and development to advance your work?
We're elevating work that is happening across diverse youth settings, opportunities, and fields, engaging partners and co-strategists in joint work, and creating targeted resources that enable leaders to infuse the sciences of learning and development into their work.
Stay informed
Get occasional updates as new resources are posted, new partners and projects added, and important milestones are met. We won't bombard you, we promise!
Be inspired
Tell us what you're working on and what you're interested in and we'll loop you into discussions. We are developing issue channels as we identify important, real-time opportunities to act and reflect.
Get involved
Volunteer to test out messages and tools, contribute stories and evidence, co-create topical meetings, products, and projects. Infuse the science findings into your day-to-day work.
Please inform, inspire, and involve us!
As a co-catalyst with the Readiness Projects, help to spark connections and elevate efforts across the diverse youth fields.
We're seeking nothing short of bold, science-informed, equitable supports for thriving youth.
Development of the Readiness Projects is generously funded by The Wallace Foundation and the S.D. Bechtel, Jr. Foundation.