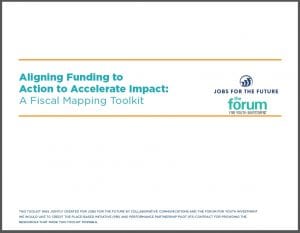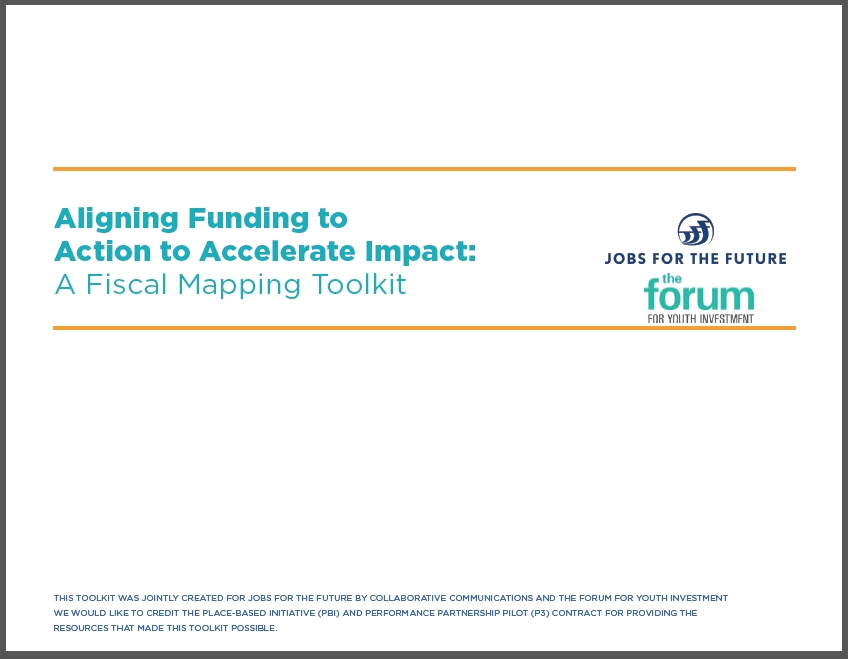 This guide to creating fiscal maps that enable communities to maximize how they use funds to advance shared goals, by identifying and aligning both existing and new funding streams to amplify their impact was created by the Forum for Youth Investment, Collaborative Communications, and Jobs for the Future.
Resources in the toolkit include tools and templates that communities can use to jump-start their own fiscal mapping processes, including:
An introductory list of readiness questions that communities can use to determine their capacity for a fiscal mapping process.
Worksheets on planning a fiscal mapping process, engaging stakeholders and experts, and collecting and analyzing data.
A fiscal mapping project plan template.
A sample data collection template.
Three case studies that highlight the potential of flexible financing structures—and spotlight two communities that have used them to serve disconnected youth.