Coordinating Partners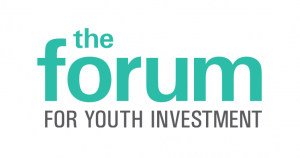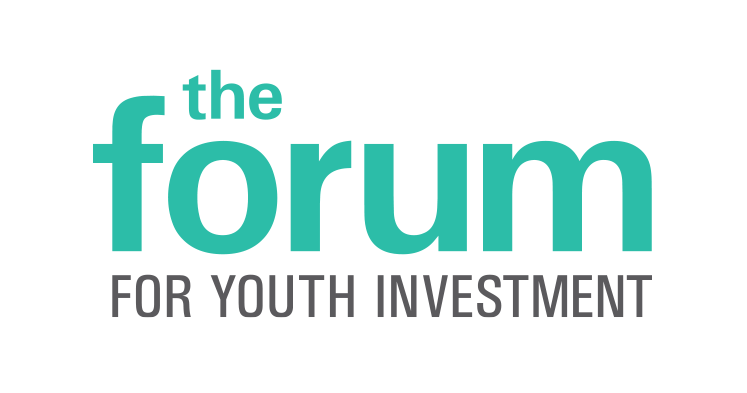 Rebecca Goldberg, Laura Jahromi, Priscilla Little, Katherine Plog Martinez, Alicia Wilson-Ahlstrom
The Forum for Youth Investment is committed to changing the odds that all children and youth are ready for college, work, and life. The Forum connects leaders to ideas, services, and networks that can help them make more intentional decisions that are good for young people, even in the face of limited resources. The Forum helps leaders who are trying to improve & align policies, plan & partner for impact, and/or strengthen programs & adult practice.


Hal Smith, Horatio Blackman, Wendy Castillo, Adenike Huggins
Founded in 1910 and headquartered in New York City, the National Urban League spearheads the efforts of its local affiliates through the development of programs, public policy research and advocacy. Today, the National Urban League has 90 affiliates serving 300 communities, in 37 states and the District of Columbia, providing direct services that impact and improve the lives of more than 2 million people nationwide.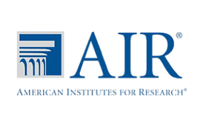 Deb Moroney, David Osher, Jill Young
American Institutes for Research is one of the world's largest behavioral and social science research and evaluation organizations. AIR's overriding goal is to use the best science available to bring the most effective ideas and approaches to enhancing everyday life.
Co-Strategists
As a collaborative effort, influential organizations across the youth-serving sectors are working together to imagine and build a better future. Those working with us in significant ways include:
AASA, School Superintendents Association – Kayla Jackson, Bryan Joffe
Afterschool Alliance – Dan Gilbert, Jennifer Rinehart
American Institutes for Research – Sarah Caverly, Juliette Berg, Michelle Boyd, Jessy Newman, Jamie Singer, Jessie Kerr-Vanderslice, Femi Vance
America's Promise Alliance – Monika Kincheloe
Aspen Institute Education & Society Program – Ross Wiener, Danielle Gonzales
Attendance Works – Hedy Chang
BellXcel & the Sperling Center for Research and Innovation – Damon Johnson
Boys and Girls Clubs of America – Meg Pitman
California Afterschool Network – Jeff Davis
California Department of Education, Expanded Learning Division – Michael Funk
Coalition for Community Schools, Institute for Educational Leadership – Jose Muñoz
Collaborative for Academic, Social and Emotional Learning – Robert Jagers
EducationCounsel – Bethany Little, Scott Palmer
Education Reimagined – Kelly Young
Education Trust – Nancy Duchesneau
Every Hour Counts – Jessica Donner
First Quarter Strategies – Stephanie Krauss
Forum for Youth Investment
Thaddeus Ferber (Policy)
Caitlin Johnson (SparkAction)
Kim Robinson (Weikart Center for Youth Program Quality)
Mary Ellen Wiggins (Children's Cabinet Network)
Smarter Learning Group- Ron Fairchild
Grantmakers for Education – Kathleen Traphagen
Harmony at National University – Nick Yoder
Independent Consultant – Dale Blyth
Independent Consultant – Rebecca Goldberg
Learning Heroes – David Park
Learning Policy Institute – Jennifer DePaoli, Laura Hernandez
National 4-H Council – Mary Arnold
National AfterSchool Association – Heidi Ham
National League of Cities – Audrey Hutchinson, Bela Shah
National Urban League – Wendy Castillo
Rochester Public Schools – Kent Pekel
Thompson Island Outward Bound – Arthur Pearson
Turnaround for Children – Brigid Ahern, Pamela Cantor
University of Chicago Consortium on School Research – Camille Farrington
University of Pittsburgh School of Education – Tom Akiva
YMCA of the USA – Elena Rocha