Letting Young People Lead Their Learning: A Conversation with Ron Berger
Close your eyes and imagine what an outstanding school looks and sounds like. What comes to mind? Young people collaborating and solving problems together? Or everyone at a desk memorizing facts for an upcoming test?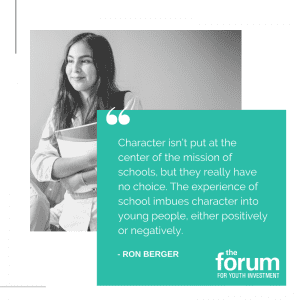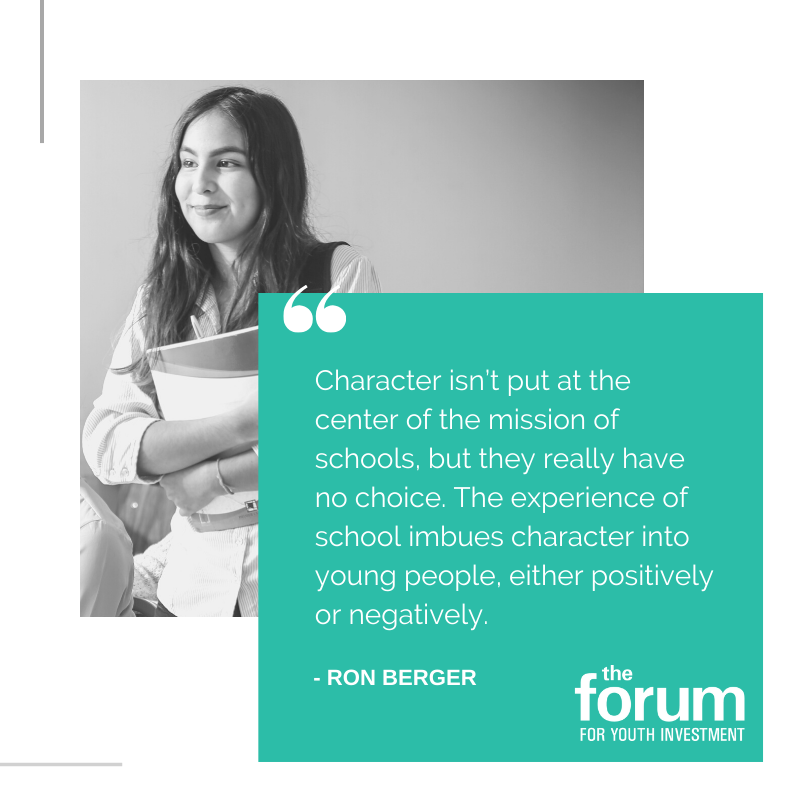 The Forum's President and CEO Karen Pittman chatted with Ron Berger, Chief Academic Officer of EL Education. EL Education was founded on the premise that when students have completed their academic career and enter adult life, they'll be judged not by performance on basic skills tests—but rather, by the quality of their work and the quality of their character. EL Education is transforming the school experience of young people around the nation, at 152 schools in 30 states. This conversation explored the EL model, the Character Framework, and the 10 founding principles.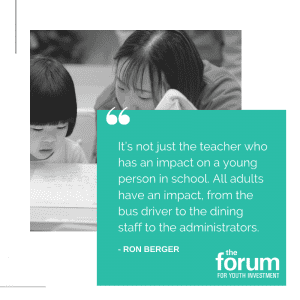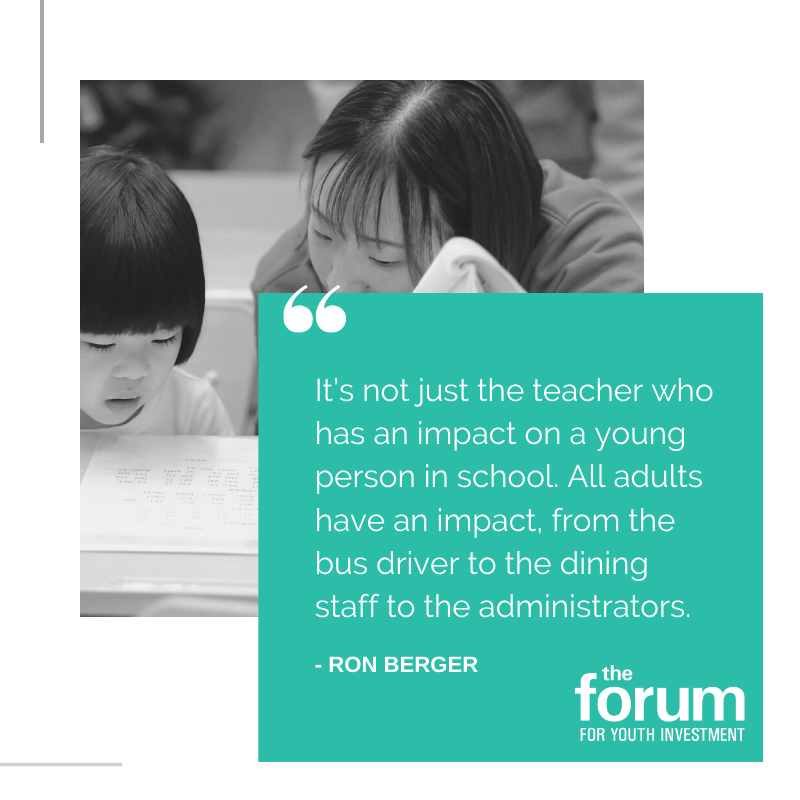 For example, at Hollis Innovation Academy in Atlanta, Georgia, students facilitate and take control of their own learning. The young people aren't seated, but rather are constantly building and creating as they explore new topics and fields of interest.
Watch a brief video on Hollis' approach to learning here.
Full video of the session: