Our Co-Founders
The Forum for Youth Investment was founded in 1998 by Karen Pittman and Merita Irby, two of the country's top leaders on youth issues and youth policy. We are so grateful for their vision and leadership and are committed to building on their legacy.
---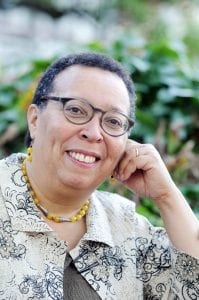 Karen Pittman
Co-Founder
Karen Pittman served as the President & CEO of the Forum for Youth Investment until February 2021, then transitioned to a senior fellow role to dedicate more of her time and energy to thought leadership.
Karen has made a career of starting organizations and initiatives that promote youth development – including the Forum for Youth Investment, which she co-founded with Merita Irby in 1998.
A sociologist and recognized leader in youth development, Karen started her career at the Urban Institute, conducting studies on social services for children and families. She later moved to the Children's Defense Fund, launching its adolescent pregnancy prevention initiatives and helping to create its adolescent policy agenda. In 1990 she became a vice president at the Academy for Educational Development, where she founded and directed the Center for Youth Development and Policy Research and its spin-off, the National Training Institute for Community Youth Work.
In 1995 Karen joined the Clinton administration as director of the President's Crime Prevention Council, where she worked with 13 cabinet secretaries to create a coordinated prevention agenda. From there she moved to the executive team of the International Youth Foundation (IYF), charged with helping the organization strengthen its program content and develop an evaluation strategy. In 1998 she and Rick Little, head of the foundation, took a leave of absence to work with ret. Gen. Colin Powell to create America's Promise. Upon her return, she and Irby launched the Forum, which later became an entity separate from IYF.
Under their leadership, the Forum has established deep roots as a national nonprofit, nonpartisan "action tank" – combining thought leadership on youth development, youth policy, cross-system/cross-sector partnerships and developmental youth practice with on-the-ground training, technical assistance and supports – fully committed to changing the odds that all children and youth are ready for college, work and life. It provides ideas, services, and networks that leaders need in order to make more intentional decisions that are good for young people. The Forum helps leaders increase their capacity to more effectively make the case for and manage the collaborative efforts that are needed to change the odds for youth; improve the alignment and appropriateness of child and youth policy agendas and investments; and strengthen programs' and practitioners' capacity to create environments in which youth thrive, across all the systems and settings where young people spend time. The Forum is the home of many named centers and initiatives, including the David P. Weikart Center for Youth Program Quality, Big Picture Approach Training & Consulting, and SparkAction, to name a few.
Karen has written three books and dozens of articles on youth issues, and was a regular columnist in the youth development newspaper, Youth Today. She is also a respected public speaker and has served on numerous boards and panels, including those of the Kauffman Foundation, the Educational Testing Service, YouthBuild and the National Center for Children in Poverty. She currently sits on the Turnaround for Children board. Karen also served on The Aspen Institute's National Commission on Social, Emotional, and Academic Development, a national effort to unite leaders to re-envision what constitutes success in our schools.
Karen has been honored with the National Commission for African American Education Augustus F. Hawkins Service Award (2002), the American Youth Policy Forum Decade of Service Award for Sustained Visionary Leadership in Advancing Youth Policy (2003), the Healthy Teen Network Sprit of Service Award (2007), The Non Profit Times' Power & Influence Top 50 (2009) and was named one of the 25 most influential leaders in Afterschool by the National Afterschool Association. She also received the Lifetime Achievement Award from Partners for Livable Cities, joining previous awardees such as President William Clinton and Lady Bird Johnson.
---
Merita Irby
Co-Founder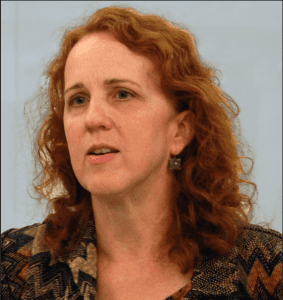 Merita was a chief architect of both the Forum and its signature initiative, Ready by 21®. Having founded the Forum with Karen Pittman in 1998, she served as managing partner of Big Picture Approach Consulting and a coach to state and local partnerships.  Merita worked with leaders in school districts, governmental departments, community collaboratives and non-governmental organizations nationwide.
Merita began her career as a classroom teacher in Central America and inner-city schools in the United States. As a senior research associate at Stanford University, she worked on a five-year study of community-based urban youth organizations and co-authored Urban Sanctuaries: Neighborhood Organizations in the Lives and Futures of Inner-City Youth.
Teaming with Karen Pittman at the Center for Youth Development and Policy Research, Merita directed a multi-site study on school collaboration with youth organizations. In 1995, she joined Karen in starting the President's Crime Prevention Council, chaired by Vice President Al Gore. They then joined the International Youth Foundation, charged with creating its Learning Department to facilitate learning among the foundation's Global Partner Network and developing a U.S. strategy – work that later gave rise to the Forum.
Merita has also served on the boards and advisory committees for numerous organizations, including the American Camp Association and the Civic Mission of Schools. Merita earned a master's degree in Public Policy from the John F. Kennedy School of Government at Harvard University.