Moving from Research to Implementation in Social and Emotional Learning: Exploring the Kernels of Practice with Stephanie Jones
There's a growing consensus in the youth-serving field of the vital importance of social and emotional learning (SEL) for young people. Research over many years suggests that preparing children to be caring, ethical, contributing adults requires supporting them to develop social and emotional skills. These skills include focusing and deploying attention, understanding and managing emotions, empathizing with and respecting others, navigating social conflicts effectively, and standing up for principles of justice and fairness.
So we know it's important, but how do we actually put it in practice in daily interactions with young people? What if your organization or school lacks the funding or time to implement a full-blown evidence-based curriculum or program?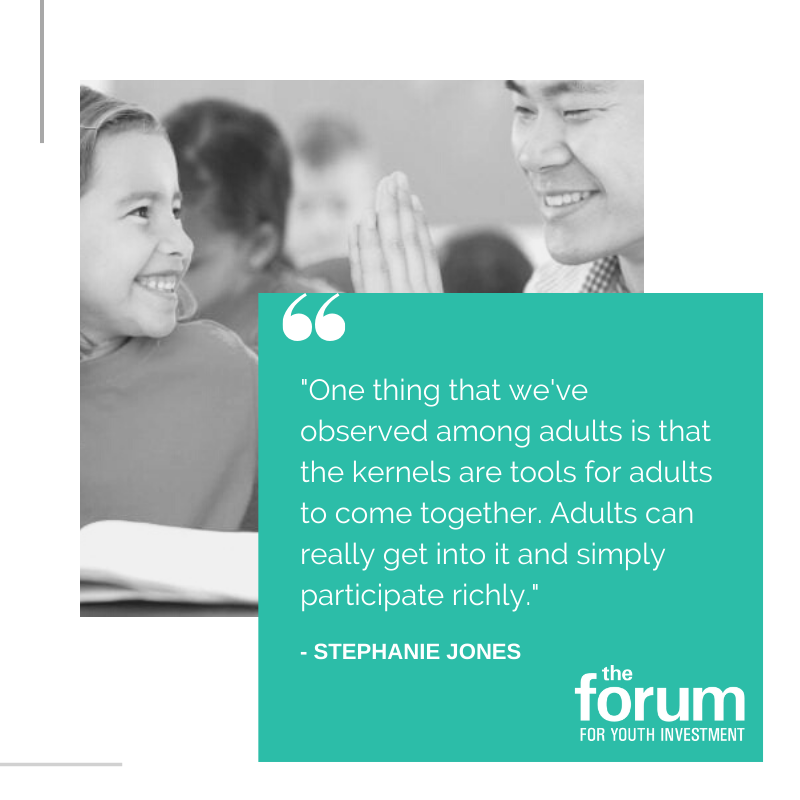 Stephanie Jones and the EASEL (Ecological Approaches to Social and Emotional Learning) team at the Harvard Graduate School of Education proposed identifying and using 'kernels," or small-scale strategies that can address specific behavior needs and are quickly taught and implemented (e.g. deep-breathing exercises for calming or hand signals to show a change in direction). These kernels represent the most common and most effective elements found in dozens of programs.
The Forum's Merita Irby recently spoke with Stephanie Jones on the January 2017 report, "Kernels of Practice for SEL: Low-Cost, Low-Burden Strategies," and lessons learned to date about how effective these practices are and how this more flexible, cost effective approach to practice improvement can contribute to giving more adults in more settings the confidence and skills they need to support SEL. This session was generously supported by the Wallace Foundation.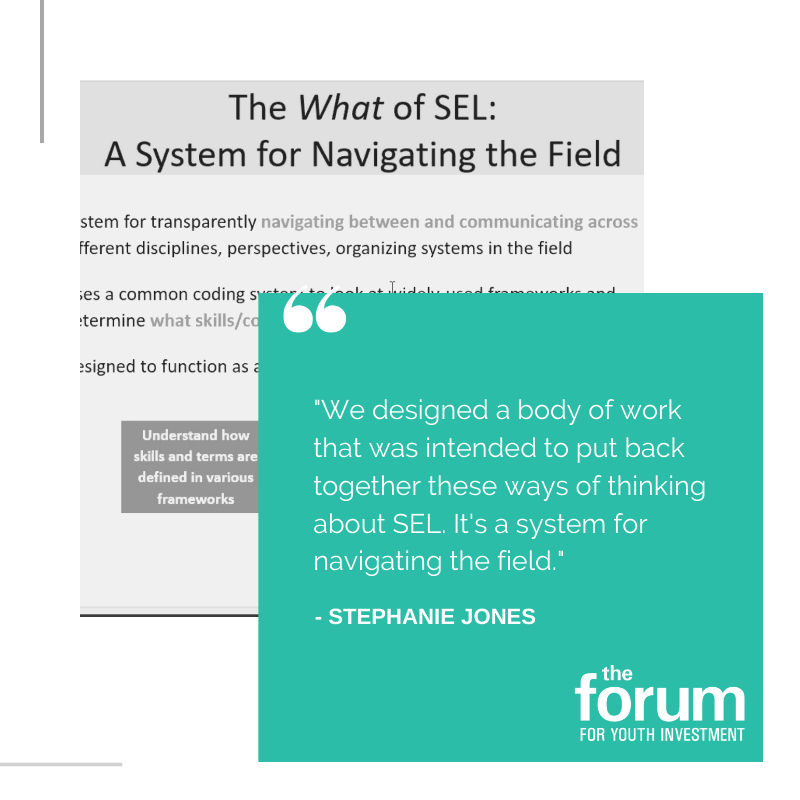 Stephanie Jones Speaking at the 2018 Ready by 21 National Meeting